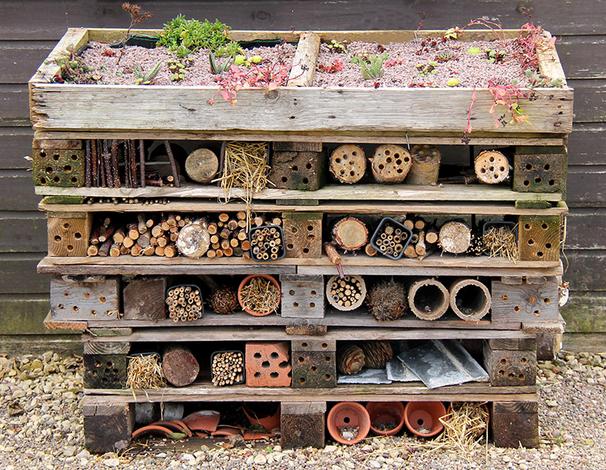 Y3 & 4 - Science - Build a Bug Hotel at Bicton Botanical Gardens -Tuesday 6th Feb 2018
£ 35.00
Build a Bug Hotel
Year 3 and 4
Date: Tuesday 6th February 2018
Venue: Bicton Botanical Gardens,
Tutors: Neville Evans, Curator at Bicton & Alison Shorer, Lecturer in Education, Plymouth University
Payment: Through the online store, please complete pupil details before paying
Schools: If you would like to make a block booking please countact us at admin@excellencesouthwest.co.uk
Course Description
Do you like exploring for mini-beasts? Are you interested in helping animals find homes in your gardens? Then this is a course for you as we will build a Bug Hotel for you to take home and put in your own garden! You will learn about sustainability, conservation and habitats that bugs need to survive and how you can help them for their long term success. This is a course for budding entomologists (bug expert).
We will also be exploring the beautiful and lushious Bicton Botanical Gardens where we will learn about the different bugs. Also, you will have a Bicton Botanist tell you all about Plant Hunters and how they found different plants to put in their gardens.

For teachers:
Pupils in years 3 and 4 should be given a range of scientific experiences to enable them to raise their own questions about the world around them. This course also complements the topics "Plants" and "Animals" from the Year 3 curriculum. From the Year 4 curriculum "Living Things and their Habitats". Also, that they should be learning to be:-
asking relevant questions and using different types of scientific enquiries to answer them




gathering, recording, classifying and presenting data in a variety of ways to help in answering questions




using results to draw simple conclusions, make predictions for new values, suggest improvements and raise further questions



Course Tutors
Neville from Bicton Gardens
Alison Shorer, Lecturer in Primary Education, University of Plymouth.