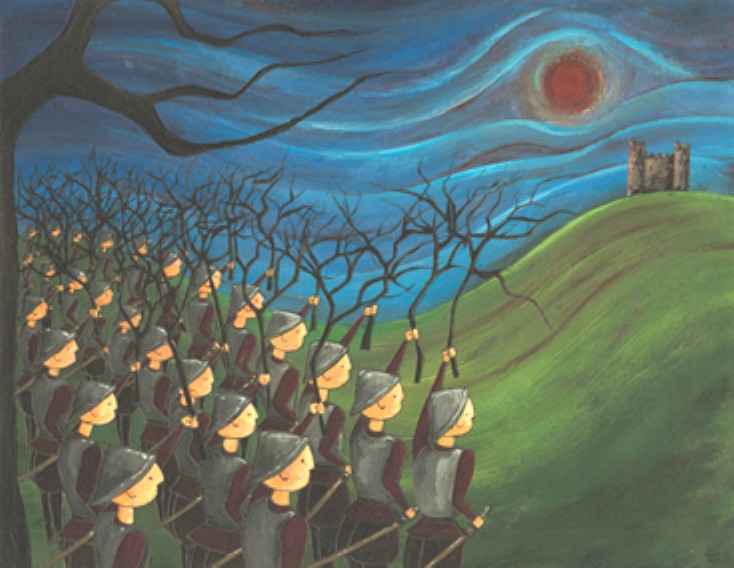 Y5 & 6 - Macbeth in the Woods Monday 21st May 2018
£ 35.00
Spend a day in the woods at Killerton House and Gardens learning all about Macbeth and Shakespeare in an outdoor learning context with an experienced Forest School Leader!
Year 5 and 6
Date: Monday 21st May 2018 
Venue: Killerton National Trust, Exeter
Time: 10am- 4.30pm
Tutor: Anita Wood
Price: £35
Course Description
Do you enjoy stories? Do you enjoy working outdoors? Come and join us for Shakespeare in the woods!
This course will introduce you to the world famous story of Macbeth and help you to use Shakespearean
language with confidence. We will work in the Forest School area at Killerton House near Exeter. We will use
active story telling, drama techniques and the language of Shakespeare to bring the story of Macbeth to life.
During the day you will have the chance to take on the role of one of Shakespeare's witches, build a camp fire, design your own Glamis Castle using the materials we find in the woods, and make your own camouflage to help us act out the end of this powerful play. This one day course aims to develop Shakespearean language, develop pupils' use of imagery in their writing and encourage creative responses to text.
What to bring
Please wear warm clothes (trousers not skirts), bring a warm jumper and a waterproof coat, and wellies if you have them. Pupils will need a packed lunch and drink.
Please wear old clothes (trousers not skirts), bring a warm jumper, a waterproof coat, and any art equipment that you may like to use during the day. If you have a book or a favourite artist that you would like to share, or work in the style of, please bring this along. Pupils should be able to:
Mix appropriately and be challenged by new peers with similar abilities

Behave in a mature, sensible manner while working in public and outdoor contexts

Respect others who are enjoying the peaceful environment.
Course Tutor: Anita Wood – Primary School Teacher, PGCE Lecturer at the University of Exeter, and a Forest School Leader with an Outdoor First Aid Qualification.