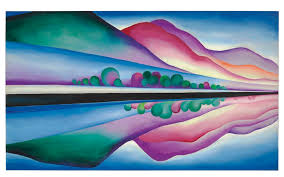 Yr 3 & 4 - Art - O'Keeffe at Killerton - Friday 18th May 2018
£ 35.00
Date: Friday 18th May 2018
Venue: Killerton National Trust Estate
Year: 3 and 4
Payment: Through the online store, please complete pupil details before paying
Schools: If you would like to make a block booking please countact us at admin@excellencesouthwest.co.uk
Course Description
This course is for those pupils who love art and want to learn about the style of the talented artist Georgia O'Keeffe.
You will learn to draw and sketch in the outdoors using a range of differnt techniques and media. Pupils will use oil pastels, pens and paints to create wonderfully vibrant images of the beautiful Killerton landscape with your newly learned skills in the style of O'Keeffe.

Please ensure that you wear clothes for the outdoors, including wellies and a coat. Pupils may bring their own art equipment and some examples of their own sketches to share on the day.
Tutor: Lacey Evans, Lecturer in Education, University of Plymouth.